Nanolex Clay Lube is a mild, silicone-free lubricant specifically designed to help the clay bar glide over the surface it is being used on. This low-residue lubricant minimizes surface scratching during the decontamination process. Unlike other lubricants, the Nanolex Clay Lube does not leave behind any greasy film on the surface, and any residue is easy to wipe off with a microfiber cloth. Due to the specialized formulation, clay bars will not dissolve or soften and last considerably longer.
Nanolex Clay Lube was developed, tested and produced in Germany.
Hazard statements:
H319: Causes serious eye irritation.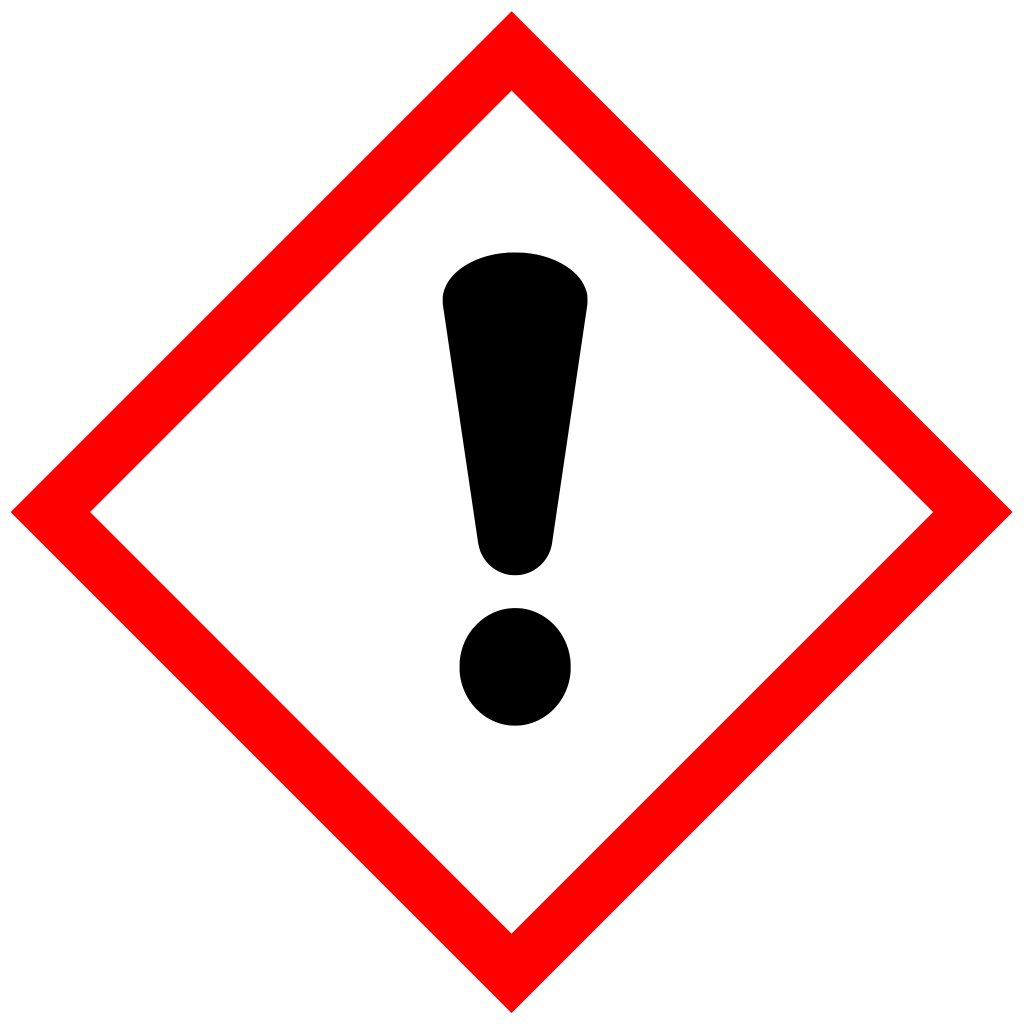 Signal word: Warning

Precautionary statements:
P264: Wash hands, forearms and face thoroughly after handling.
P280: Wear protective gloves/protective clothing/eye protection/face protection.
P305+P351+P338: IF IN EYES: Rinse cautiously with water for several minutes. Remove contact lenses, if present and easy to do. Continue rinsing.
P337+P313: If eye irritation persists: Get medical advice/attention.

Material Safety Data Sheet (MSDS) DE <a href="https://cdn02.plentymarkets.com/zi2gc55sp7pn/frontend/MSDS_DE/Nanolex_Clay_Lube_Infinitec_DE_2018-10-04.pdf" target="blank">PDF</a>
Material Safety Data Sheet (MSDS) EN <a href="https://cdn02.plentymarkets.com/zi2gc55sp7pn/frontend/MSDS_EN/Nanolex_Clay_Lube_Infinitec_EN_2018-10-04.pdf" target="blank">PDF</a>
if(!document.getElementById('paypal-smart-payment-script')) { var script = document.createElement("script"); script.type = "module"; script.id = "paypal-smart-payment-script"; script.src = "https://cdn02.plentymarkets.com/zi2gc55sp7pn/plugin/1/paypal/js/smartPaymentScript.js"; script.setAttribute("data-client-id", "ARIYaxpsVlLn1M60B0E4xVwgrsgBnaJC9t_3yoT-j-nIqyqYLTHM3pRg_oMIKgEuWR3S19nACf8gCMik"); script.setAttribute("data-currency", "EUR"); script.setAttribute("data-client-token", "eyJicmFpbnRyZWUiOnsiYXV0aG9yaXphdGlvbkZpbmdlcnByaW50IjoiZTNlMWNmNTc4Mjk3ODg5MDU3YmM0NWVhODEwNWNkMDljYjRlODA3OThmNTRkMzg4MTBkNTc0MjU0ZWE3NmEzY3xtZXJjaGFudF9pZD1yd3dua3FnMnhnNTZobTJuJnB1YmxpY19rZXk9ajJmYzJqcHhkZzZ2cDg0ZiZjcmVhdGVkX2F0PTIwMjItMTAtMDVUMTU6Mjk6MDQuNzI2WiIsInZlcnNpb24iOiIzLXBheXBhbCJ9LCJwYXlwYWwiOnsiaWRUb2tlbiI6bnVsbCwiYWNjZXNzVG9rZW4iOiJBMjFBQU5LVFZxZ2hfTmhpbFJOd2xaOFlEZk1QUG96RGFIUk5tYk9tQUhZd3NzUTlNLUNHaE1OYmZJM3FkeTE2Q250WlltbGV0TjItRUZmcHRORFpjUU81WjVOX3ZPY3hRIn19"); script.setAttribute("data-append-trailing-slash", ""); script.setAttribute("data-locale", "en_GB"); document.body.appendChild(script); }
if(typeof renderPayPalButtons === 'function') { renderPayPalButtons('633da5dc42761', 'paypal', 'paypal', 'rect', 'gold'); } else { document.addEventListener('payPalScriptInitialized', () => { renderPayPalButtons('633da5dc42761', 'paypal', 'paypal', 'rect', 'gold'); }); }
if(!document.getElementById('paypal-smart-payment-script')) { var script = document.createElement("script"); script.type = "module"; script.id = "paypal-smart-payment-script"; script.src = "https://cdn02.plentymarkets.com/zi2gc55sp7pn/plugin/1/paypal/js/smartPaymentScript.js"; script.setAttribute("data-client-id", "ARIYaxpsVlLn1M60B0E4xVwgrsgBnaJC9t_3yoT-j-nIqyqYLTHM3pRg_oMIKgEuWR3S19nACf8gCMik"); script.setAttribute("data-currency", "EUR"); script.setAttribute("data-client-token", "eyJicmFpbnRyZWUiOnsiYXV0aG9yaXphdGlvbkZpbmdlcnByaW50IjoiZTNlMWNmNTc4Mjk3ODg5MDU3YmM0NWVhODEwNWNkMDljYjRlODA3OThmNTRkMzg4MTBkNTc0MjU0ZWE3NmEzY3xtZXJjaGFudF9pZD1yd3dua3FnMnhnNTZobTJuJnB1YmxpY19rZXk9ajJmYzJqcHhkZzZ2cDg0ZiZjcmVhdGVkX2F0PTIwMjItMTAtMDVUMTU6Mjk6MDQuNzI2WiIsInZlcnNpb24iOiIzLXBheXBhbCJ9LCJwYXlwYWwiOnsiaWRUb2tlbiI6bnVsbCwiYWNjZXNzVG9rZW4iOiJBMjFBQU5LVFZxZ2hfTmhpbFJOd2xaOFlEZk1QUG96RGFIUk5tYk9tQUhZd3NzUTlNLUNHaE1OYmZJM3FkeTE2Q250WlltbGV0TjItRUZmcHRORFpjUU81WjVOX3ZPY3hRIn19"); script.setAttribute("data-append-trailing-slash", ""); script.setAttribute("data-locale", "en_GB"); document.body.appendChild(script); }
---
---