Nanolex Glass Polish is a water-based citric polish designed to thoroughly clean glass surfaces and remove stubborn, bonded contamination. It combines physical, abrasive cutting agents with chemical cleaning power by using micro-abrasives and citric acid.
Nanolex Glass Polish leaves glass surfaces perfectly prepared for an application of Nanolex glass sealants.
Nanolex Glass Polish was developed, tested and manufactured in Germany.
Hazard statements:
H318: Causes serious eye damage.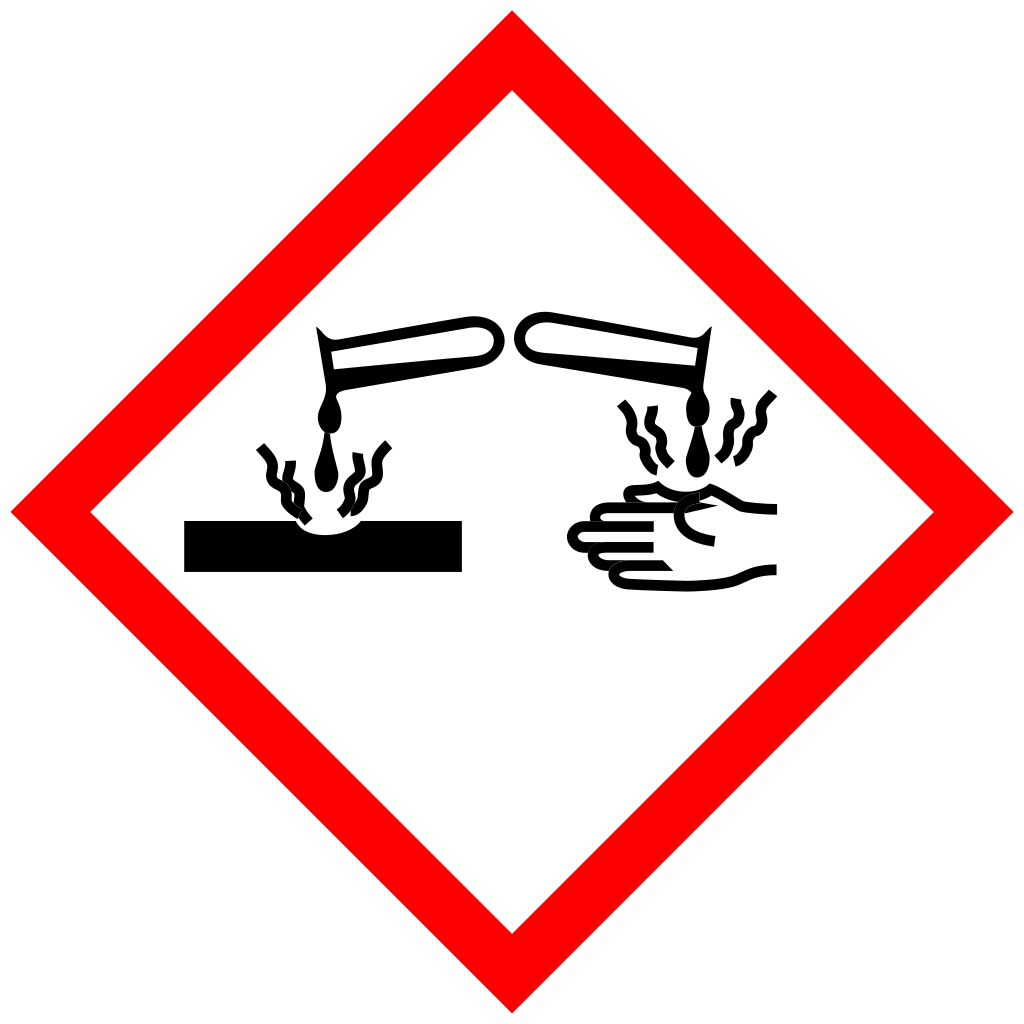 Signal word: Danger

Precautionary statements:
P280: Wear protective gloves/protective clothing/eye protection/face protection.
P305+351+338: IF IN EYES: Rinse cautiously with water for several minutes. Remove contact lenses, if present and easy to do. Continue rinsing.
P310: Immediately call a POISON CENTER/doctor.

Material Safety Data Sheet (MSDS) DE <a href="https://cdn02.plentymarkets.com/zi2gc55sp7pn/frontend/MSDS_DE/Nanolex_Glass_Polish_Infinitec_DE_2019-03-15.pdf" target="blank">PDF</a>
Material Safety Data Sheet (MSDS) EN <a href="https://cdn02.plentymarkets.com/zi2gc55sp7pn/frontend/MSDS_EN/Nanolex_Glass_Polish_Infinitec_EN_2019-03-15.pdf" target="blank">PDF</a>
if(!document.getElementById('paypal-smart-payment-script')) { var script = document.createElement("script"); script.type = "module"; script.id = "paypal-smart-payment-script"; script.src = "https://cdn02.plentymarkets.com/zi2gc55sp7pn/plugin/1/paypal/js/smartPaymentScript.js"; script.setAttribute("data-client-id", "ARIYaxpsVlLn1M60B0E4xVwgrsgBnaJC9t_3yoT-j-nIqyqYLTHM3pRg_oMIKgEuWR3S19nACf8gCMik"); script.setAttribute("data-currency", "EUR"); script.setAttribute("data-client-token", "eyJicmFpbnRyZWUiOnsiYXV0aG9yaXphdGlvbkZpbmdlcnByaW50IjoiZGMxMjkxOTQxZmQ4ZmM0ZjE1MDZiNjMxNzIzN2NiZTE0YTAwNzA5NzhmNTgzYjQ1NzEyNTQzMjY5ZTZhNTAwOHxtZXJjaGFudF9pZD1yd3dua3FnMnhnNTZobTJuJnB1YmxpY19rZXk9ajJmYzJqcHhkZzZ2cDg0ZiZjcmVhdGVkX2F0PTIwMjItMTAtMDVUMTQ6Mjk6MDMuMTYyWiIsInZlcnNpb24iOiIzLXBheXBhbCJ9LCJwYXlwYWwiOnsiaWRUb2tlbiI6bnVsbCwiYWNjZXNzVG9rZW4iOiJBMjFBQU9XeG9Yem1XN0tIa19IREV2R05pRXE1QzYzTWJWNnlNWk9XcGhUM3ZEZE5YY2pUZU1LRFFWUFB2MkFFQ21pWUpaaVFBb0lyU04zSWJYTkVHZTE0SmVZQ0pOQzJnIn19"); script.setAttribute("data-append-trailing-slash", ""); script.setAttribute("data-locale", "en_GB"); document.body.appendChild(script); }
if(typeof renderPayPalButtons === 'function') { renderPayPalButtons('633d9b8cbcc77', 'paypal', 'paypal', 'rect', 'gold'); } else { document.addEventListener('payPalScriptInitialized', () => { renderPayPalButtons('633d9b8cbcc77', 'paypal', 'paypal', 'rect', 'gold'); }); }
if(!document.getElementById('paypal-smart-payment-script')) { var script = document.createElement("script"); script.type = "module"; script.id = "paypal-smart-payment-script"; script.src = "https://cdn02.plentymarkets.com/zi2gc55sp7pn/plugin/1/paypal/js/smartPaymentScript.js"; script.setAttribute("data-client-id", "ARIYaxpsVlLn1M60B0E4xVwgrsgBnaJC9t_3yoT-j-nIqyqYLTHM3pRg_oMIKgEuWR3S19nACf8gCMik"); script.setAttribute("data-currency", "EUR"); script.setAttribute("data-client-token", "eyJicmFpbnRyZWUiOnsiYXV0aG9yaXphdGlvbkZpbmdlcnByaW50IjoiZGMxMjkxOTQxZmQ4ZmM0ZjE1MDZiNjMxNzIzN2NiZTE0YTAwNzA5NzhmNTgzYjQ1NzEyNTQzMjY5ZTZhNTAwOHxtZXJjaGFudF9pZD1yd3dua3FnMnhnNTZobTJuJnB1YmxpY19rZXk9ajJmYzJqcHhkZzZ2cDg0ZiZjcmVhdGVkX2F0PTIwMjItMTAtMDVUMTQ6Mjk6MDMuMTYyWiIsInZlcnNpb24iOiIzLXBheXBhbCJ9LCJwYXlwYWwiOnsiaWRUb2tlbiI6bnVsbCwiYWNjZXNzVG9rZW4iOiJBMjFBQU9XeG9Yem1XN0tIa19IREV2R05pRXE1QzYzTWJWNnlNWk9XcGhUM3ZEZE5YY2pUZU1LRFFWUFB2MkFFQ21pWUpaaVFBb0lyU04zSWJYTkVHZTE0SmVZQ0pOQzJnIn19"); script.setAttribute("data-append-trailing-slash", ""); script.setAttribute("data-locale", "en_GB"); document.body.appendChild(script); }
---
---