Nanolex Si3D MAX forms a very thick, crosslinked polysilazane matrix to provide maximum protection combined with maximum easy to clean properties.
The three-dimensional matrix forms a highly chemical and abrasion resistant layer that is highly hydrophobic at the same time.
Due to the high layer thickness the depth of color is taken to the maximum as well.
Si3D MAX is formulated VOC-free using sophisticated state of the art carriers.
Incorporated advanced additives allow to reach the full potential with one single layer which is very easy and safe to apply on all types of paint.
The thick protective coat generated by applying Si3D MAX is suitable for painted surfaces, rims and hard plastic parts.
Si3D MAX was developed, tested and product in Germany.
Maximum thick layer for maximum protection
Maximum easy to clean effect
Maximum Hydrophobicity
Maximum Gloss
Hazard statements:
H314: Causes severe skin burns and eye damage.
H412: Harmful to aquatic life with long lasting effects.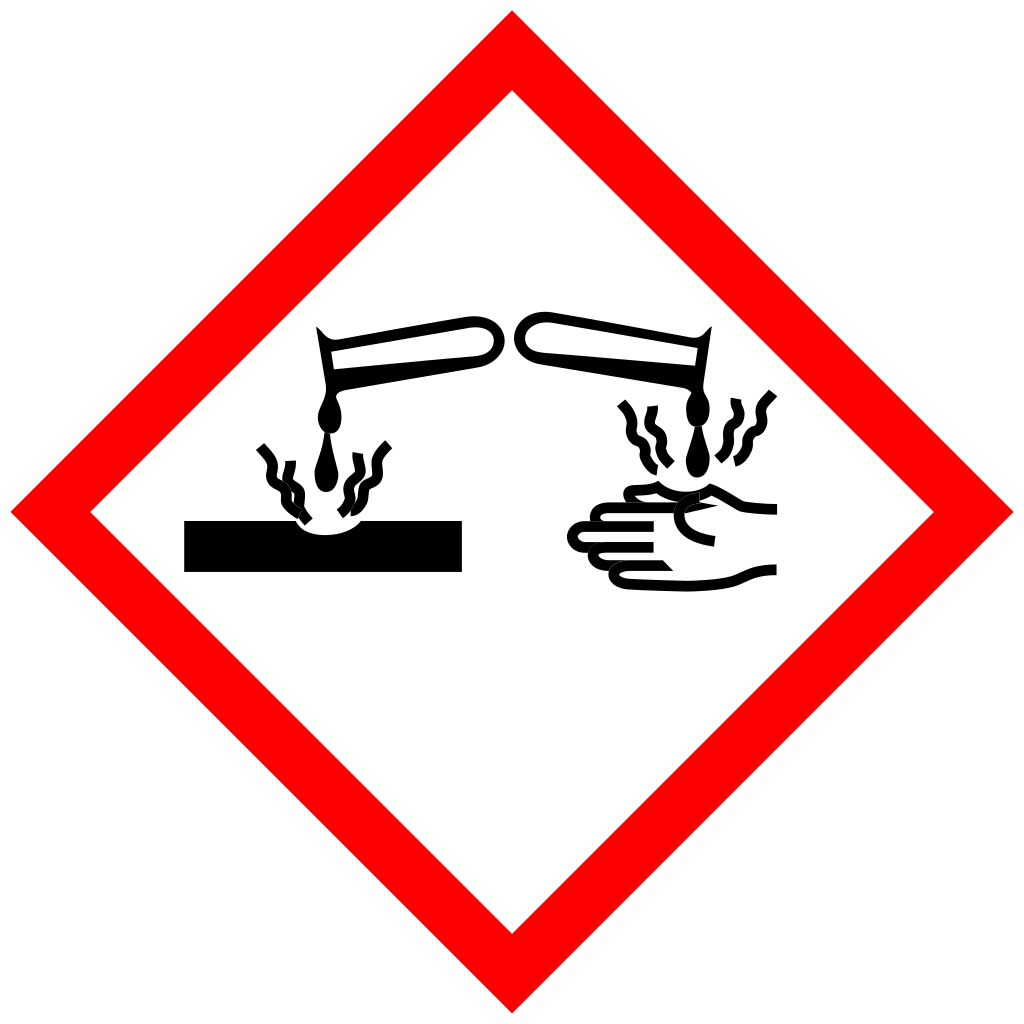 Signal word: Danger

Precautionary statements:
P102: Keep out of reach of children.
P260: Do not breathe dust/fume/gas/mist/vapours/spray.
P280: Wear protective gloves/protective clothing/eye protection/face protection.
P101: If medical advice is needed, have product container or label at hand.
P273: Avoid release to the environment.
P301+P330+P331: IF SWALLOWED: Rinse mouth. Do NOT induce vomiting
P303+P361+P353: IF ON SKIN (or hair): Take off immediately all contaminated clothing. Rinse skin with water .
P304+P340: IF INHALED: Remove person to fresh air and keep comfortable for breathing.
P305+P351+P338: IF IN EYES: Rinse cautiously with water for several minutes. Remove contact lenses, if present and easy to do. Continue rinsing.
P363: Wash contaminated clothing before reuse.
P501: Dispose of contents and container to an approved waste disposal plant.
P264: Wash hands, forearms and face thoroughly after handling.
P310: Immediately call a POISON CENTER or doctor.

Material Safety Data Sheet (MSDS) DE
Material Safety Data Sheet (MSDS) EN
if(!document.getElementById('paypal-smart-payment-script')) { var script = document.createElement("script"); script.type = "module"; script.id = "paypal-smart-payment-script"; script.src = "https://cdn02.plentymarkets.com/zi2gc55sp7pn/plugin/1/paypal/js/smartPaymentScript.js"; script.setAttribute("data-client-id", "ARIYaxpsVlLn1M60B0E4xVwgrsgBnaJC9t_3yoT-j-nIqyqYLTHM3pRg_oMIKgEuWR3S19nACf8gCMik"); script.setAttribute("data-currency", "EUR"); script.setAttribute("data-client-token", "eyJicmFpbnRyZWUiOnsiYXV0aG9yaXphdGlvbkZpbmdlcnByaW50IjoiZGMxMjkxOTQxZmQ4ZmM0ZjE1MDZiNjMxNzIzN2NiZTE0YTAwNzA5NzhmNTgzYjQ1NzEyNTQzMjY5ZTZhNTAwOHxtZXJjaGFudF9pZD1yd3dua3FnMnhnNTZobTJuJnB1YmxpY19rZXk9ajJmYzJqcHhkZzZ2cDg0ZiZjcmVhdGVkX2F0PTIwMjItMTAtMDVUMTQ6Mjk6MDMuMTYyWiIsInZlcnNpb24iOiIzLXBheXBhbCJ9LCJwYXlwYWwiOnsiaWRUb2tlbiI6bnVsbCwiYWNjZXNzVG9rZW4iOiJBMjFBQU9XeG9Yem1XN0tIa19IREV2R05pRXE1QzYzTWJWNnlNWk9XcGhUM3ZEZE5YY2pUZU1LRFFWUFB2MkFFQ21pWUpaaVFBb0lyU04zSWJYTkVHZTE0SmVZQ0pOQzJnIn19"); script.setAttribute("data-append-trailing-slash", ""); script.setAttribute("data-locale", "en_GB"); document.body.appendChild(script); }
if(typeof renderPayPalButtons === 'function') { renderPayPalButtons('633da1b183206', 'paypal', 'paypal', 'rect', 'gold'); } else { document.addEventListener('payPalScriptInitialized', () => { renderPayPalButtons('633da1b183206', 'paypal', 'paypal', 'rect', 'gold'); }); }
if(!document.getElementById('paypal-smart-payment-script')) { var script = document.createElement("script"); script.type = "module"; script.id = "paypal-smart-payment-script"; script.src = "https://cdn02.plentymarkets.com/zi2gc55sp7pn/plugin/1/paypal/js/smartPaymentScript.js"; script.setAttribute("data-client-id", "ARIYaxpsVlLn1M60B0E4xVwgrsgBnaJC9t_3yoT-j-nIqyqYLTHM3pRg_oMIKgEuWR3S19nACf8gCMik"); script.setAttribute("data-currency", "EUR"); script.setAttribute("data-client-token", "eyJicmFpbnRyZWUiOnsiYXV0aG9yaXphdGlvbkZpbmdlcnByaW50IjoiZGMxMjkxOTQxZmQ4ZmM0ZjE1MDZiNjMxNzIzN2NiZTE0YTAwNzA5NzhmNTgzYjQ1NzEyNTQzMjY5ZTZhNTAwOHxtZXJjaGFudF9pZD1yd3dua3FnMnhnNTZobTJuJnB1YmxpY19rZXk9ajJmYzJqcHhkZzZ2cDg0ZiZjcmVhdGVkX2F0PTIwMjItMTAtMDVUMTQ6Mjk6MDMuMTYyWiIsInZlcnNpb24iOiIzLXBheXBhbCJ9LCJwYXlwYWwiOnsiaWRUb2tlbiI6bnVsbCwiYWNjZXNzVG9rZW4iOiJBMjFBQU9XeG9Yem1XN0tIa19IREV2R05pRXE1QzYzTWJWNnlNWk9XcGhUM3ZEZE5YY2pUZU1LRFFWUFB2MkFFQ21pWUpaaVFBb0lyU04zSWJYTkVHZTE0SmVZQ0pOQzJnIn19"); script.setAttribute("data-append-trailing-slash", ""); script.setAttribute("data-locale", "en_GB"); document.body.appendChild(script); }
---
---